High Performance Vets was created to address the issues affecting veterinarians in practice today:
   – The pressure to meet high performance and productivity targets while satisfying the needs of the client.
  – How to build relationships with clients who have Dr Google on dial up & want to buy everything everywhere else
  – How to integrate the many changes veterinary practices are implementing in the current economic climate.
  – The uncertainty in your income if you can't get people in the door to see you or who just want the basics.
  –  The high levels of stress that most veterinarians are experiencing with the increased challenges in practice
.
Natasha is passionate about giving veterinarians strategies, tactics and tips to build client relationships, increase client bonding and building your personal profile within your practice while easily increasing your turnover and therefore your income significantly.
.
Natasha wants you to enjoy the practice of veterinary medicine!  PLUS have a life!! Yes it is possible..
With an erosion of trust, reduced discretionary spending and the availability of information on the internet, veterinarians need more than just their clinical skills in practice today.
Natasha is passionate about educating and training vets in the non clinical skills that will determine their professional success.  It is vitally important to build trust and rapport with clients as well as connecting and building relationships.
Natasha also strongly believes in every vet being well compensated financially for their contribution to the veterinary profession.  Her strategy for increasing associates productivity is simple and easy to implement and most importantly addresses the underlying causes of poor performance.
Natasha is passionate about personal well being and teaches professionals, especially parents, tips and strategies for stress management and creating a resilient mindset.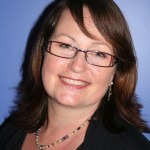 Dr Natasha Wilks BVSc Dip Coaching graduated from the University of Queensland in 1999 and has over a decades experience predominantly in small animal veterinary practice both in Australia and England.
Courses Completed:
2007: Diploma in Coaching in 2007 including NLP and speakers training.
2014:  Natasha completed a Social + Emotional Intelligence  training and is now a certified SEI Coach.  Social + Emotional Intelligence is a critical set of competencies that are able to be learned which accelerate career progression.
2015: Natasha completed courses in positive psychology and Strengths Development.
2016: C-IQ: Conversational Intelligence for Coaches
2017: Bounce Back Better (B3) Program, Resilience Certification Training
July 2017: Natasha will complete a Certificate in Applied Positive Psychology
Natasha also has received training in marketing on the internet and social media.
She has worked with many clients in various industries and recently has been advising veterinary practices on marketing as well as creating marketing and social media campaigns.