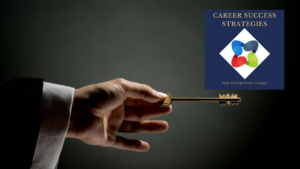 Career Success Strategies – 
Team Edition
Career Success Strategies is an in-depth, 4 module online course released over 6 weeks which will give you knowledge and strategies to succeed in each of the essential areas that are critical to your career success.
Confidence & Competence – Build confidence by increasing your self awareness, working to your strengths, having a growth mindset and a purpose and vision for your career.
Communication – Effective communication skills are essential for career success.  Learn the key skills and how to effectively communicate to people with differing styles.  Build your emotional intelligence skills.
Clients – You are in the people business. Your ability to build relationships with clients, who follow your recommendations will determine the success of your career.  Learn about why the client experience is important in building relationships and why a satisfied client may not be normal.  Find out which 2 skills are important in building credibility and trust with clients.  Understand difficult clients and how to deal with them.
Commerce – The veterinary practice is a business and it must be profitable.   Understand your money mindset and become comfortable discussing costs and fees. Learn how to influence your income.
Each modules contains an Introduction video, then 5 video trainings.  This has been designed so that team members can watch individuals videos as they need after they have taken the course.  Each module contains over 2 hours of training and includes a worksheet.
Career Success Strategies is only available to practices who book a full day training with Natasha.
Every team member will receive access to the course. The strategies discussed will benefit every team member, from the reception team, nursing team to the veterinary team.
For more information, click here.